Contact us to arrange a free, no obligation (and no pressure!) property tour of the best properties meeting your requirements in Pranburi, Hua Hin & Cha Am – we can also introduce you to qualified English speaking lawyers for a free 30 minute legal consultation to answer your legal questions and advise you on the best way to proceed with your property purchase
After learning about your requirements and discussing options, we will work out a short list of properties which may include the best new developments (gated community) in the Hua Hin area, as far north as Cha Am and as far south as Samroiyot / Dolphin Bay. We can also show resale (second hand) villas and condos, as well as land plots, commercial property and rental options.
We are keen to share our local knowledge with you and in particular the lesser known but beautiful areas of Khao Kalok, Dolphin Bay, Samroiyot and Khao Tao which are all 15-45km south of Hua Hin and becoming more and more popular year by year.
If you have other requirements such as beach front property, we can take you further afield to areas such as Kuiburi where it is still possible to obtain reasonably prices beach front villas and land plots.
We recommend using a lawyer with any property purchase and will be happy to introduce you to any of several well reputed local lawyers for a no obligation free consultation to keep you informed of Thailand's current legal ownership structures and rights.
Call: (+66) 085-665-9532
Email: pranburiproperty2014@gmail.com
Add us to your LINE account for fast communication.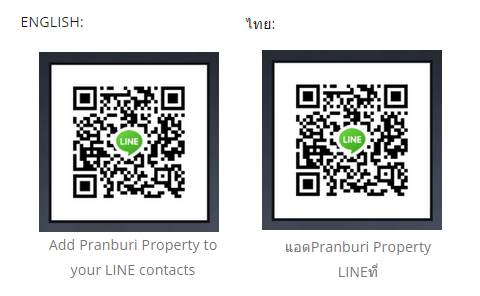 Related Posts